Feel Protected with the 2017 Kia Forte Safety Features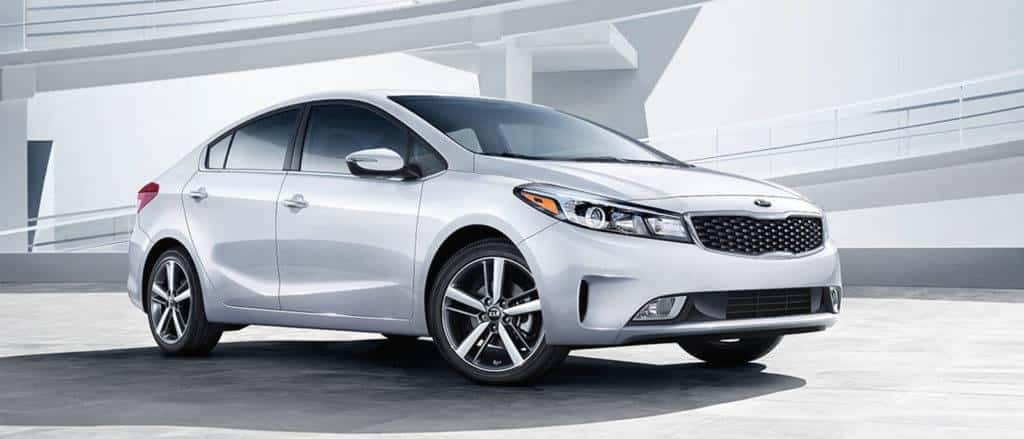 Drivers from Salem to Haverhill, Lowell, and beyond have been lining up in droves to test drive the new 2017 Kia Forte, which adds modern safety features to its list of technology amenities to make it one of the most appealing small cars on the market. The Forte's formidable arsenal of safety systems and devices includes Blind Spot Detection, Rear Cross Traffic Alert, Forward Collision Warning, and more. No wonder the Forte outperforms rivals so consistently, as it has in comparisons with the Hyundai Elantra.
Safe and Sound in the New Forte
There are so many safety features that we think it's best to go over them in person, but we have a partial list of some of the new Forte's safety systems:
Blind Spot Detection – First of all, the Forte is capable of surveying the area around it and spotting hidden cars presently in your blind spot. It then reports this information back to you, enabling you to respond effectively; just remember to visually check your blind spot before changing lane.
Lane Change Assist – Likewise, the Forte comes equipped with a Lane Change Assist device that makes the process of changing lanes safer than ever: when you activate the turn signal, the Forte will scout around for vehicles in your path and warn you if it finds any with an audible signal.
Rear Cross Traffic Alert – Simplifying the process of backing out of crowded parking place in busy cities, Rear Cross Traffic Alert will let you know when another vehicle is about to cross your path, thereby helping you avid a collision.
Forward Collision Warning – And its Forward Collision Warning accomplishes a similar feat: using carefully positioned cameras at the front of the car, the system is able to determine when a collision might be imminent and warn you, allowing you to act to minimize the danger.
Test Drive the Forte Today
We can show you how easy it is to use these available 2017 Kia Forte safety features when you visit Commonwealth Kia for your test drive. Contact us today to schedule your time in the driver's seat and experience what the Forte has to offer.