Kelley Blue Book Names Kia Soul to 10 Coolest Cars Under $18K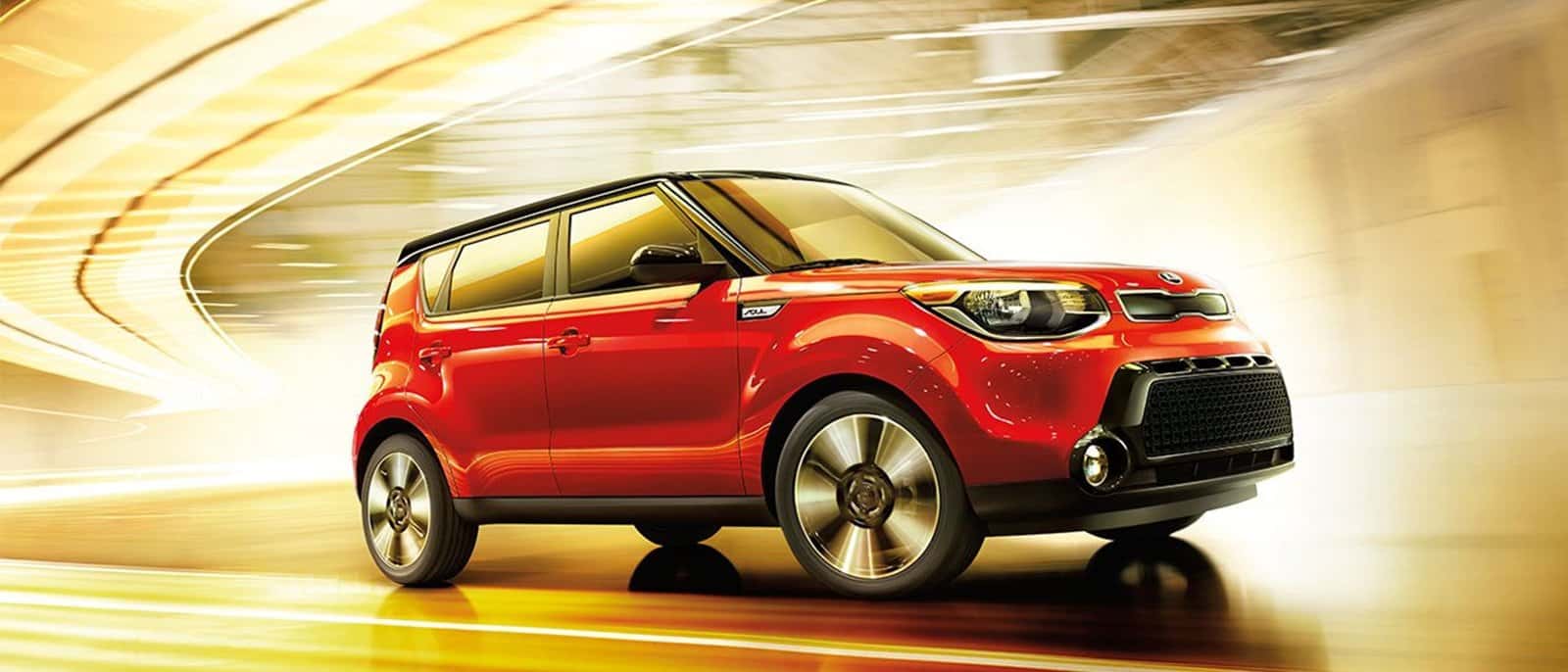 Experience the cutting-edge of automotive style in the new Kia Soul, which Kelley Blue Book has just named one of the 10 coolest cars that are available for under $18K. Not only does the Soul provide rock-solid power, impressive performance, and a slew of safety systems designed to keep you and your passengers secure, but it also follows through in those most-necessary of areas, technology and design. See what we mean by reading on.
Stay Cool in the Soul
This should come as no surprise: the Soul has been named one of the coolest cars around by KBB for six years in a row now, and it looks like nothing else on the road. And now, with its super low price (the Soul starts at just $16,100) and awesome new array of specs, the Soul has just taken its already established reputation and amplified it.
This year's Soul runs on one of three engines—a 1.6L engine that gets 130 hp, or a 2.0L engine with GDI technology that allows it to pound out 161 hp and 150 lb-ft of torque, or a turbo engine that produces 201 hp—but it also provides drivers with plenty of room inside, redesigned headlights, fog lights, and rear fascia too.
Plus you can look forward to USB charging ports to keep the devices all powered up, and 8-way passenger seating. According to KBB, these offerings are more than enough to make the Kia one of the coolest cars. Jack Nerad, executive editorial director of KBB.com, explains that "[t]he Kia Soul continues to find a spot on our list of 10 Coolest Cars…because it delivers so much personality and versatility for the money…In fact, there are very few vehicles we can think of that offer more usable interior space, features and sheer presence for the money than the Kia Soul."
See Why the Kia is So Cool
You don't have to trust us or Kelley Blue Book on the coolness of the Soul – you can take it for a test drive today at Commonwealth Kia in Lawrence. Contact us online to schedule your test drive today, and we'll happily go over all of its features and options in person, from the coolest seat in the house: the driver's.