Car and Driver Names Kia Optima a Great Value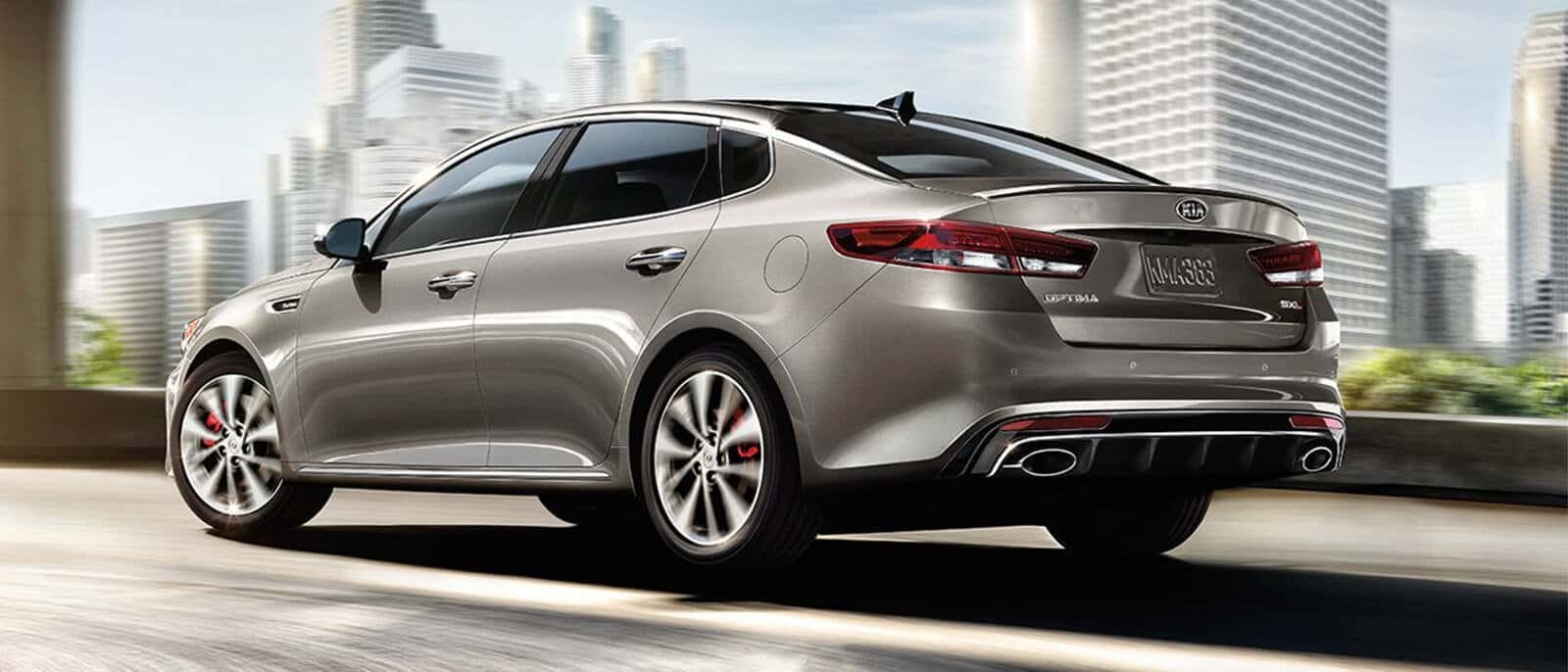 Few consumer guides are more revered than the venerable Car and Driver, which is why you need to pay attention when it gives its praise to a particular car, as it just has with the Kia Optima. According to Car and Driver, the Optima offers one of the best values currently on the market, providing drivers with sophisticated technologies, ample power, reliable safety, and stunning design all at an impressively low price. Get the details by reading on!
The New Kia Optima
Not only does the Optima provide ample power—you'll get a choice between five powertrains that promise as much as 245 hp and a top speed of 153 mph, as well as the power to accelerate from 0-60 mph in 6.8 seconds—but the Optima is also loaded with new technologies, like optional touchscreen infotainment and adaptive cruise control.
While those are all pretty impressive, Car and Driver especially loves the car's cabin and its handling. On the one hand, and in addition to maintaining a 60/40 split folding rear seat, the cabin "boasts great fit and finish, an easy-to-use control layout, and comfortable seats front and back. Apple CarPlay and Android Auto connectivity are standard, and options such as a panoramic sunroof, heated leather seats, and a Harmon Kardon audio system create a premium vibe."
They also praised Kia's ability to produce a hybrid engine that allows for some fun and excitement instead of the normal quiet, eerie silence of an electric motor, saying that because the "Kia matches its 2.0L four cylinder with a conventional six-speed automatic, with the electric motor and a clutch replacing the torque converter, it avoids the droning sensation present in many other hybrids when the powertrain is tasked with urgent acceleration."
We Want Your Review
But what are words from a critic when you can experience this car for yourself? In order to test drive the Optima and explore its performance, technology, safety and design, you need only pay a visit to Commonwealth Kia, where you can take it out on the road. Contact us today and we'll arrange a visit. We look forward to meeting you soon at Commonwealth Kia!